The Boulevard shortlisted for prestigious Property Week award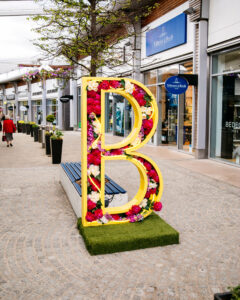 Northern Ireland's premier outlet shopping destination, The Boulevard, has been shortlisted for a prestigious property award in the 'Placemaking Award' category.
The award celebrates the skill and forward-thinking put into creating the vibrant atmosphere, high-end feel and quality retail choices at the Boulevard.
Alastair Coulson, Managing Director at Lotus Group said:
"We are naturally thrilled to learn that the Boulevard has been nominated for this fantastic award. Our team has done a tremendous job of making the Boulevard what it is today, and creating what is now Northern Ireland's best known and much loved premier shopping outlet. This award recognises the hard-work, determination and passion put into the Boulevard by a lot of people, who should all be very proud of their achievement."
"We look forward to the awards in London later this year and wish all the shortlisted nominee's good luck."
The Property Week Award shortlisting comes just as The Boulevard registered its fifth best month of sales in their entire trading history in July 2021. Sales to date have increased 43% with many of the big brand retailers registering sales which outperformed those at other outlets across the UK and Europe.
Other shortlisted nominees include Battersea Power Station Development Company, CBRE Global Investors and Sovereign Housing Association.
The winners will be revealed at a special awards ceremony, live at InterContinental London, the O2 on 12 November 2021.