The Boulevard celebrates its most successful year ever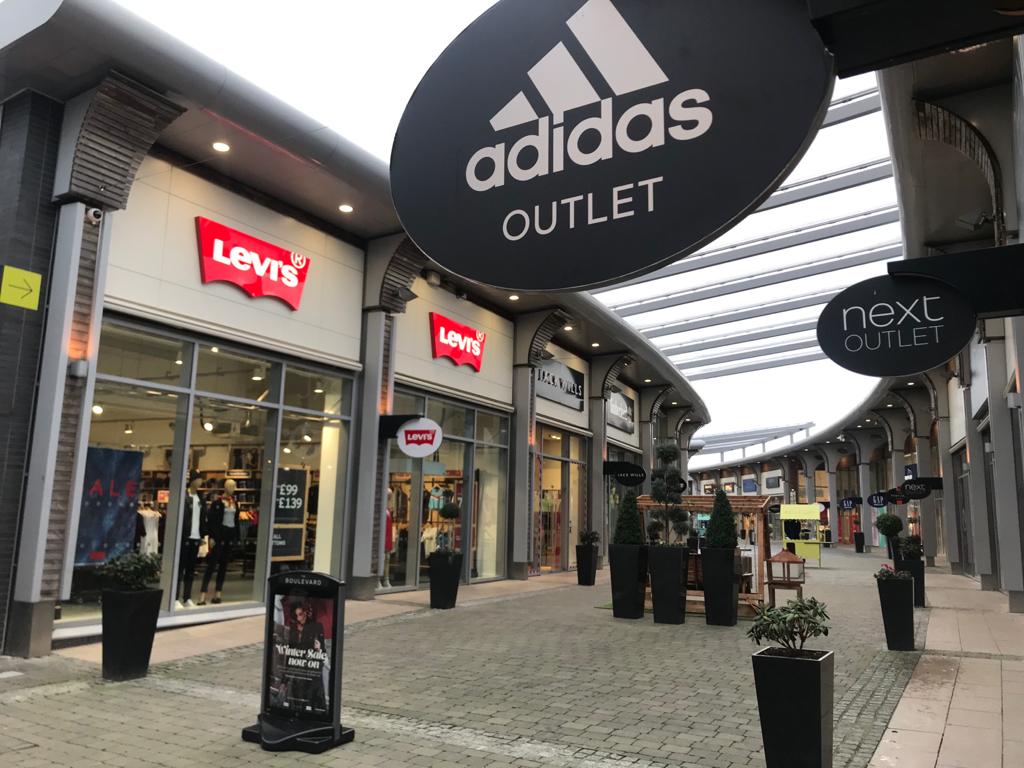 Northern Ireland's premier outlet shopping destination has posted its best trading results since it opened in 2007.
The Boulevard, Banbridge, owned by Lotus Property and Tristan Capital Partners, saw footfall rise 11% with sales up a significant 17% year-on-year as savvy shoppers on both sides of the border looked to bag a bargain.
The results cover the trading period from 1st January 2019 to 31st December 2019 compared with same dates of the previous year.
The surge in footfall is credited to the growing list of designer brands setting their sights on the scheme as well as a dedicated events programme designed to drive footfall and increase dwell time on site.
This record trading year comes on the back of 17 consecutive quarters of sales growth since Lotus Property and Tristan Capital Partners acquired the scheme back in 2016.
2019 saw the arrival of several new retailers to The Boulevard including Crew Clothing, Levi's,  Samsonite, Jack and Jones Junior and Moe's Grill representing 15,500 sq ft of new lettings across seven units.
These brands join the scheme's enviable list of existing retailers including Adidas, GAP, Nike, Kurt Geiger, GUESS and Jack Wills, with more exciting retail and leisure announcements in the months to come.
Aisling Lenagh, Asset Manager at Lotus Property, said: "The Boulevard continues to go from strength to strength as we attract more desirable right-fit brands to the scheme's portfolio. They are attracted by the ever-increasing levels of footfall and the location we offer – situated on the A1 dual carriageway almost halfway between Belfast and Dublin. With a value offering of up to 70% off RRP, it's no wonder we're seeing more traffic from both sides of the border."
Chris Nelmes, Retail Director at The Boulevard, said: "Our on-site team has worked hard to create a comprehensive events programme to really encourage families down to the scheme – positioning The Boulevard as somewhere to not only come to catch a bargain but somewhere to spend a full day at, perhaps having something to eat, going to the cinema and generally having a family day out.
"Womenswear and sportswear are the two categories we are really excelling in currently with brands such as Levi's, GUESS, Crew, Jack Wills, Nike and Adidas attracting a young professional demographic with disposable income. We have some exciting news to announce in the coming months, which will only seek to reinforce that The Boulevard is Northern Ireland's premier shopping destination."
ENDS